Oliver Heath
Architectural & Interior Designer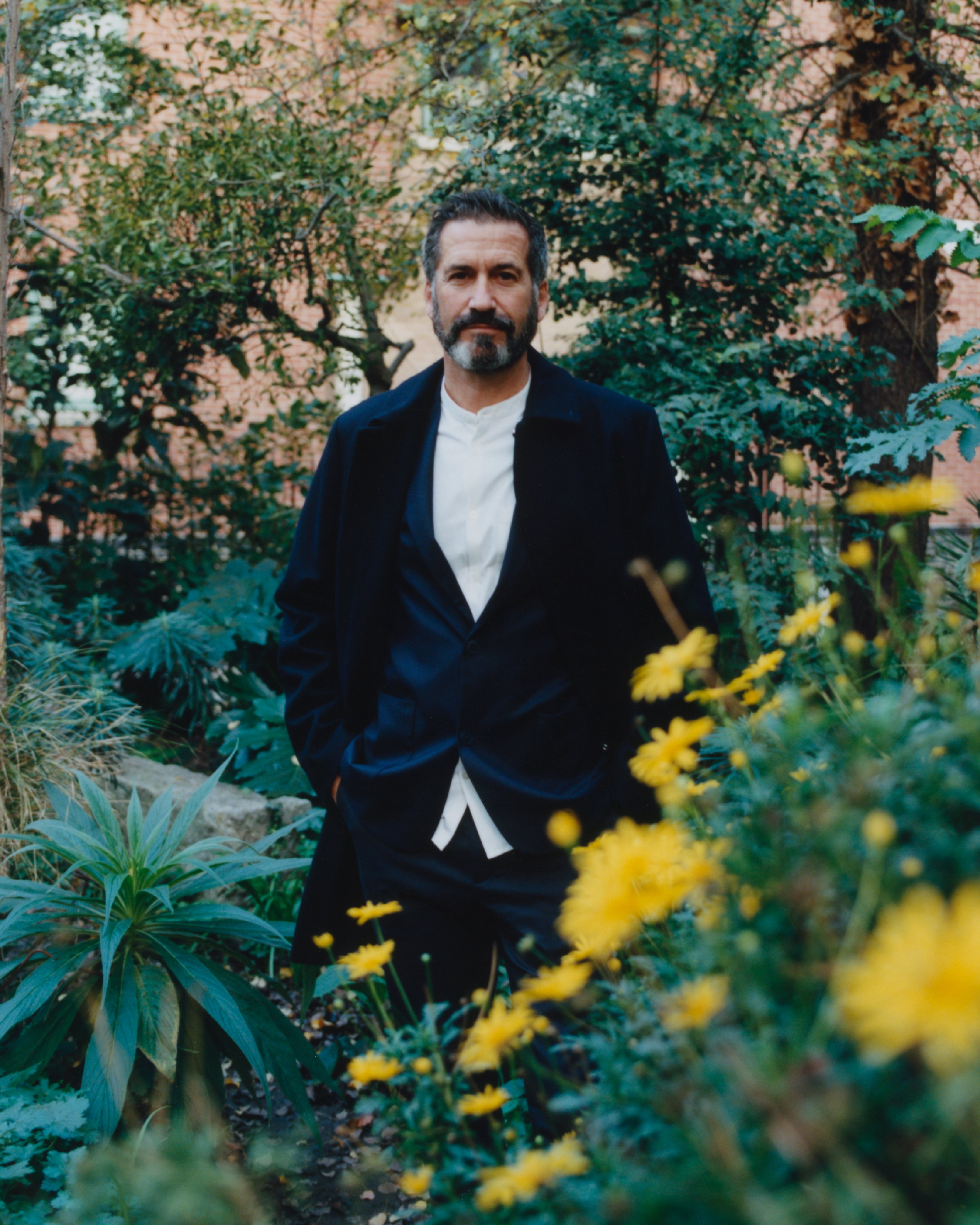 Meet Oliver Heath
Oliver Heath is an architectural and interior designer who runs a design practice in Brighton focusing on health and wellbeing in the built environment, specifically for the people and the planet in mind. We came across his work in biophilic design while building the vision for our future retail spaces.

"Biophilia, quite simply means a love of nature. It explains human's attraction to nature, the natural process and the effect it has on people," he told us one afternoon in our London studio. "We all know that when we spend time in nature it makes us feel good. It reduces stress, helps us to recuperate from physical and mentally exhausting activities."
Lestrange
What exactly is biophilic design?
Oliver
Biophilic design is how we apply the principles of our love of nature into the spaces that are impactful in our lives, such as workplaces, hospitality, education spaces and healthcare spaces but also in our homes. When you have natural light coming in, you often have views going out. Think about introducing movement from the outside space. The movement that we see in trees and clouds and ripples moving across the pool of water is what we call 'non rhythmic sensory stimuli'. Most architecture is generally completely static, but our experiences in the natural world are much more dynamic. So we're trying to recognise the things that are exciting and stimulating about the outside and work out how we can bring them into the indoor space. It's about creating some sense of calm relaxation and eliciting a similar physical and emotional response.
When we are in nature, not only does it reduce heart rate and blood pressure levels but it also resets our circadian rhythm which is impacted by natural light, which helps us to sleep better. When we sleep better, we wake up feeling more positive and energised and stimulated so we tend to have better connections with people when we're in a more optimistic state. When we bring trees into spaces, they minimise and remove toxins in the air, they absorb CO2 and produce oxygen, they create shade to cool down what we call 'heat island effect'. They also create what are called 'sponge cities' and can help to soak up excess water. So having nature around us isn't just nice for human beings. It's essential for supporting biodiversity, but also for creating habitable, sustainable places to live in into the future.
Lestrange
What are some of the positive effects of biophilic design?
Oliver
Over the last 30 years, studies by environmental psychologists have shown that when you bring elements of nature into workplaces it has plenty of benefits. It can increase productivity between 6-15%, reduce absenteeism by 15%, increase creativity and help you to engage better with others to stimulate conversation. In education spaces, children learn faster, get better test results and are more likely to turn up to school when natural light is present. In healthcare spaces patients get better nearly 10% faster and take 22% less medication when they have views looking out onto nature and recuperate with natural light and amazingly, feel less pain.
Lestrange
So what do you think of those light therapy lamps you can get?
Oliver
Essentially what they do is they mimic the sort of colour temperature of light. Most buildings have a standard light bulb, which gives lots of light in the space, but that light bulb and colour temperature will never change colour the whole day. If you were to be outside, say for example when you go away on holiday, you might get up early and see a beautiful sunrise and as you move through the day, the light will go from oranges to yellows, then in the middle of the day to blue, and then as we move back through into the evening, it becomes yellow and orange again. So we get these quite subtle cues of colour temperature which affects our circadian rhythm.
Lestrange
Do you have one in your own home?
Oliver
I've got this 'Lumi' light clock which is a really good light clock that basically wakes you up to light. If you set your alarm for 6:30 in the morning, at six o'clock it will start off with a very gentle deep orange light and across the course of half an hour. It'll go from a deep orange through to a yellow filter to a more stimulating blue. You wouldn't think it would be enough to wake you up, but it really does have an effect; particularly after a few days you wake up so much more gently. So if I'm a really big believer in trying to mimic some of that richness and complexity. It's a good idea for people who live in the city or flats.
Lestrange
How can anyone at home incorporate biophilic design into their own homes?
Oliver
There are three ways we can bring nature into these spaces; the first is natural light, fresh air, water and trees and plants. The second is that we can mimic nature and that's been shown to have a physiological benefit, such as using certain materials like timber can reduce heart rates which has been shown in numerous studies. The third aspect is remembering that as human beings we're still just slightly more developed cave people; so we have that genetic inheritance and the spaces that were important to us throughout evolution are still important to us today. We still need spaces that are exciting and stimulating that energise us enough to get up and go and complete a task, but we also need to have spaces that are calming, relaxing and restorative. Our life in today's modern day world is remarkably full on and non-stop and we weren't developed and designed to be functioning 24/7.
Lestrange
What would you be doing if you weren't a consultant in biophilic design?
Oliver
Some sort of ecologist, maybe a landscape designer, maybe working more closely with nature or conservation of nature. However, I used to be a fire eater and a windsurfing instructor! So my life could have gone off in other directions.