Charlie Green
Co-founder, The Office Group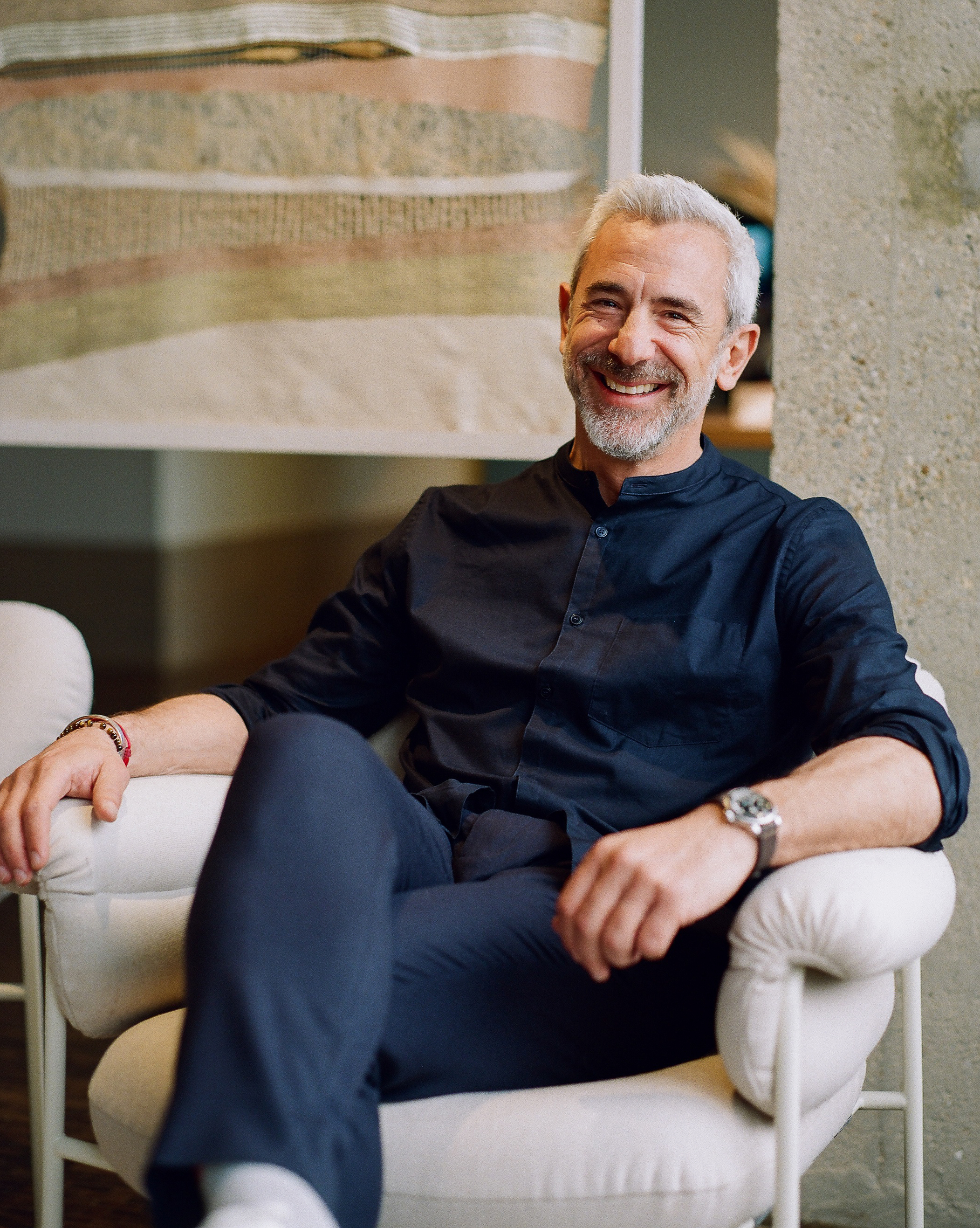 In today's multi-faceted and demanding world, it's often difficult to cut through the noise so that we can spend our valuable time and energy on the things that truly count.
Those who are able to do so have engineered a simplistic and systematic approach towards everyday life by asking what's most essential at every junction and crossroad. We chat with entrepreneur, Charlie Green to discover and understand what's most essential so that we can all lead meaningful lives.
Lestrange
What makes you different to some of the other co-working spaces out there?
Charlie
If you look around, we design every building individually. So, we're thinking about a really authentic story and narrative for each building. We're looking at the architecture, we're looking at the local environment, who are the people going to use it. I think that level of consideration sets us apart from the competition.
Lestrange
What is the one thing you'd like to remove from your life but you can't seem to let go of?
Charlie
Social media would be good to lose in my life.
Lestrange
If you weren't doing what you're doing now, what would you be doing?
Charlie
I'd quite liked to have been a writer. My sister is a writer, and so I think it's in the genes. But also I think I would have quite liked to have been a comedy writer. Not a stand up comic, that's an entirely different thing, but a comedy writer would, I think, have been a lot of fun.
Lestrange
What work of art – that can be literature, film, music – has had the biggest influence on you?
Charlie
'The Office' TV show. As a work of art – and it's a work of art – the satire of that subject and how they were able to communicate that was, in a way, kind of inspirational because it was hyperbole, right, it exaggerated office life. But, there was something about that whole time and era that pushed us to do what we did, so it definitely influenced us.
Lestrange
What's the one possession you'd save in a fire?
Charlie
So, I have a 1963 Submariner Rolex, which my Dad gave me. He always said 'I'm going to give you this when I die'. And, actually, 20 years ago I was really unwell, and I think he thought I was going to die before him. So, he came to the hospital and said 'I want you to have this'. I said 'Dad, I'm not going to die! It's fine'. But I took it, anyway, and it's a special piece.
Lestrange
What's your number one marker of a good friendship?
Charlie
Compassionate honesty. So someone that can tell you what you need to hear but do it in the right way.