Jeremy Chan & Iré Hassan-Odukale
Co-founders, IKOYI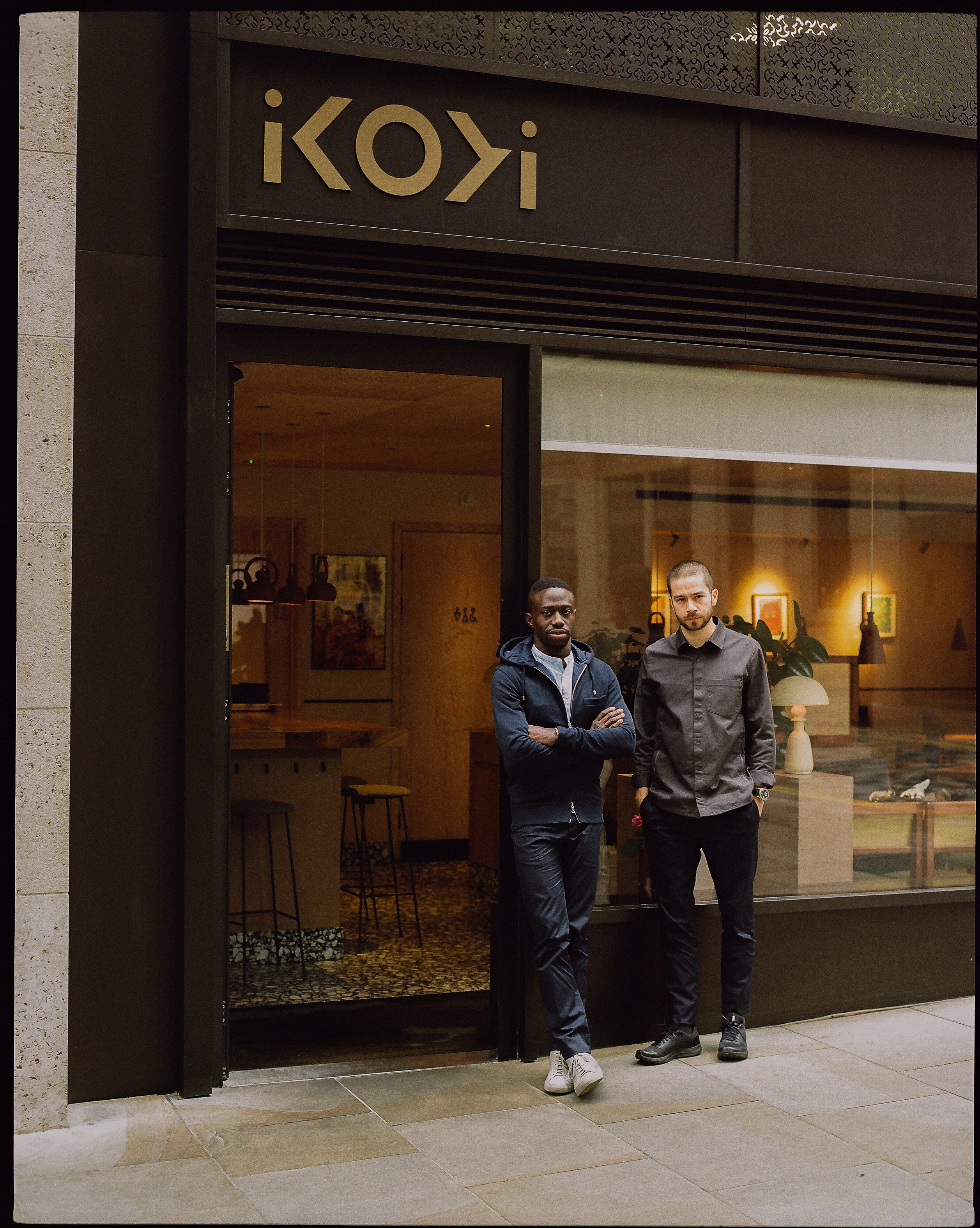 Variety is the spice of life', or so the saying goes. For Jeremy Chan and Iré Hassan-Odukale, it is the spice itself, which is the beating heart of their two Michelin-star restaurant, Ikoyi.
Situated in London's St James area, Ikoyi reinvigorates micro-seasonal British ingredients with an archive of spices, largely from sub-Saharan West Africa, where Iré grew up. We spoke to the pair to discover what 'essential' means to them.
Lestrange
Iré, do you want to tell me about Ikoyi?
Iré
Ikoyi is a restaurant that Jeremy and I started about five years ago.
Lestrange
Can you describe the food and the thought behind it?
Jeremy
So, the food at Ikoyi is a personal expression of my passion for ingredients, spices and making beautiful things to make people feel special and have a great experience.
Lestrange
What's the one thing you'd like to remove from your life but can't seem to?
Jeremy
I don't really live my life like that. I do what I want to do and don't do things I don't want to do. So, I can't think of anything that I don't want to do right now. I think maybe what I would remove from my life is this intense seriousness about doing what I want to do, and be a bit more relaxed.
Lestrange
What possession would you save in a fire?
Jeremy
Probably my knives – the whole collection. I feel very lucky to have a job where I really respect the tools that I work with. But, not just my knives. All the equipment I have is really important and I just see the value in looking after your working materials.
Lestrange
What would you say your greatest achievement has been so far?
Jeremy
This is a hard one because I sometimes feel like I'm not achieving anything - I think that's something that keeps me going. But, if I had to pick, it would be winning a second [Michelin] star this year. It's really a shared achievement with the team, I'm proud of us.
Lestrange
What person has had the biggest impact on your life so far?
Iré
Impact… probably Jeremy, I think.
Lestrange
What's it like starting a business with a friend?
Iré
Once you find the zen between both of you, I think it's cool.
Lestrange
What's the one taste or smell that takes you back to your childhood?
Iré
Probably the smell of fried plantain or the smell of chlorine in swimming pools – I don't know why but that really takes me back to my childhood.
Lestrange
What would you be doing if you weren't a chef?
Jeremy
I'd probably be teaching at University, maybe. I really enjoy methods and structures of thought. I think that's why I like the idea of academia, as it's about the organisation of thought and developing arguments. It's very theoretical, and building that with people is very exciting.