The unique enzyme-driven laundry tablet that brings clothes back to life

Harnessing the power of nature, our pioneering laundry technology Re_Fresh rejuvenates and enhances the colour of old garments, making them feel new again. Simply add one tablet to a wash for a lifetime effect on up to three garments.

The power to turn back time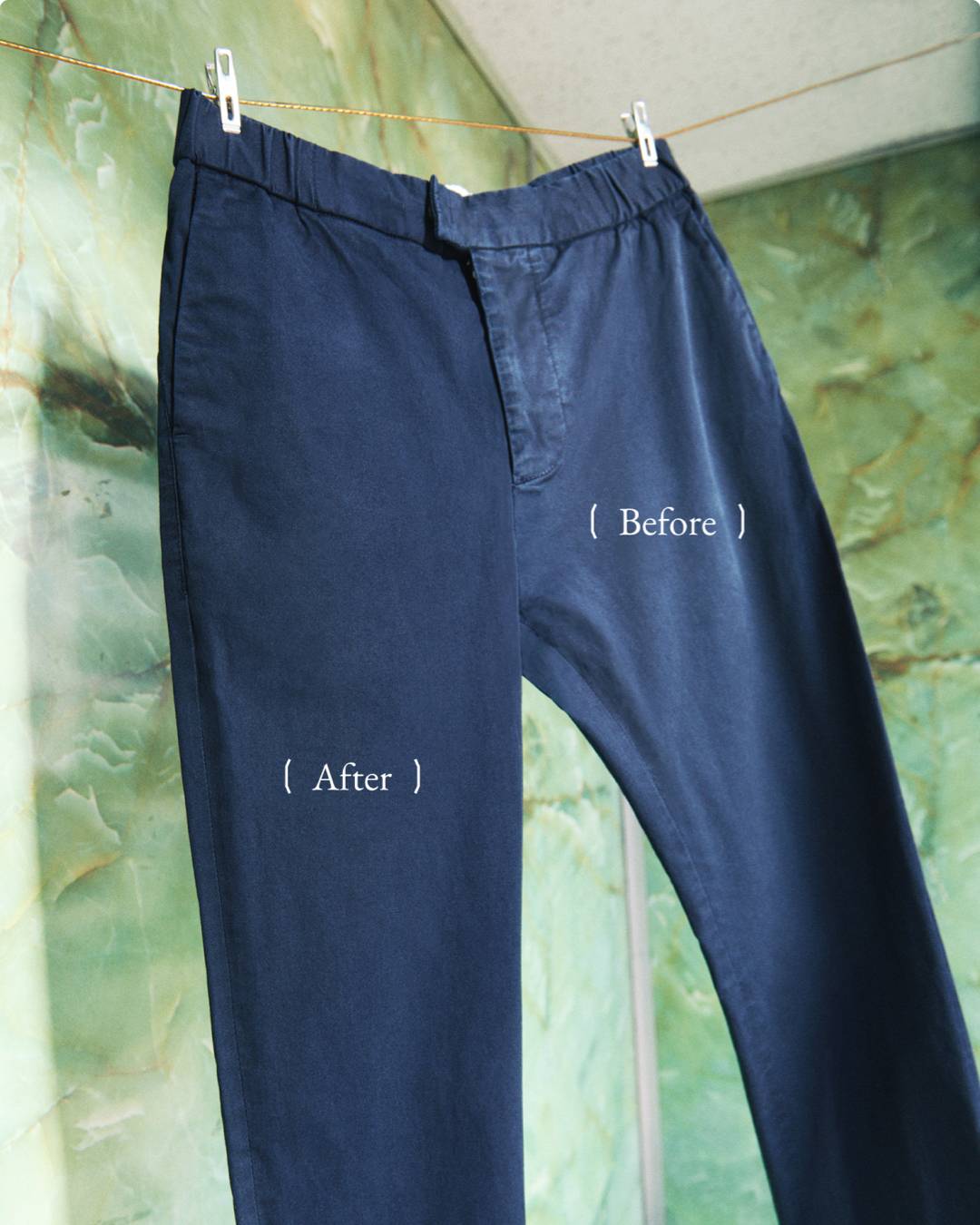 Cutting-edge laundry technology that revives your garments
Re_Fresh reverses the signs of wear so you can extend the life of the clothes you love for longer.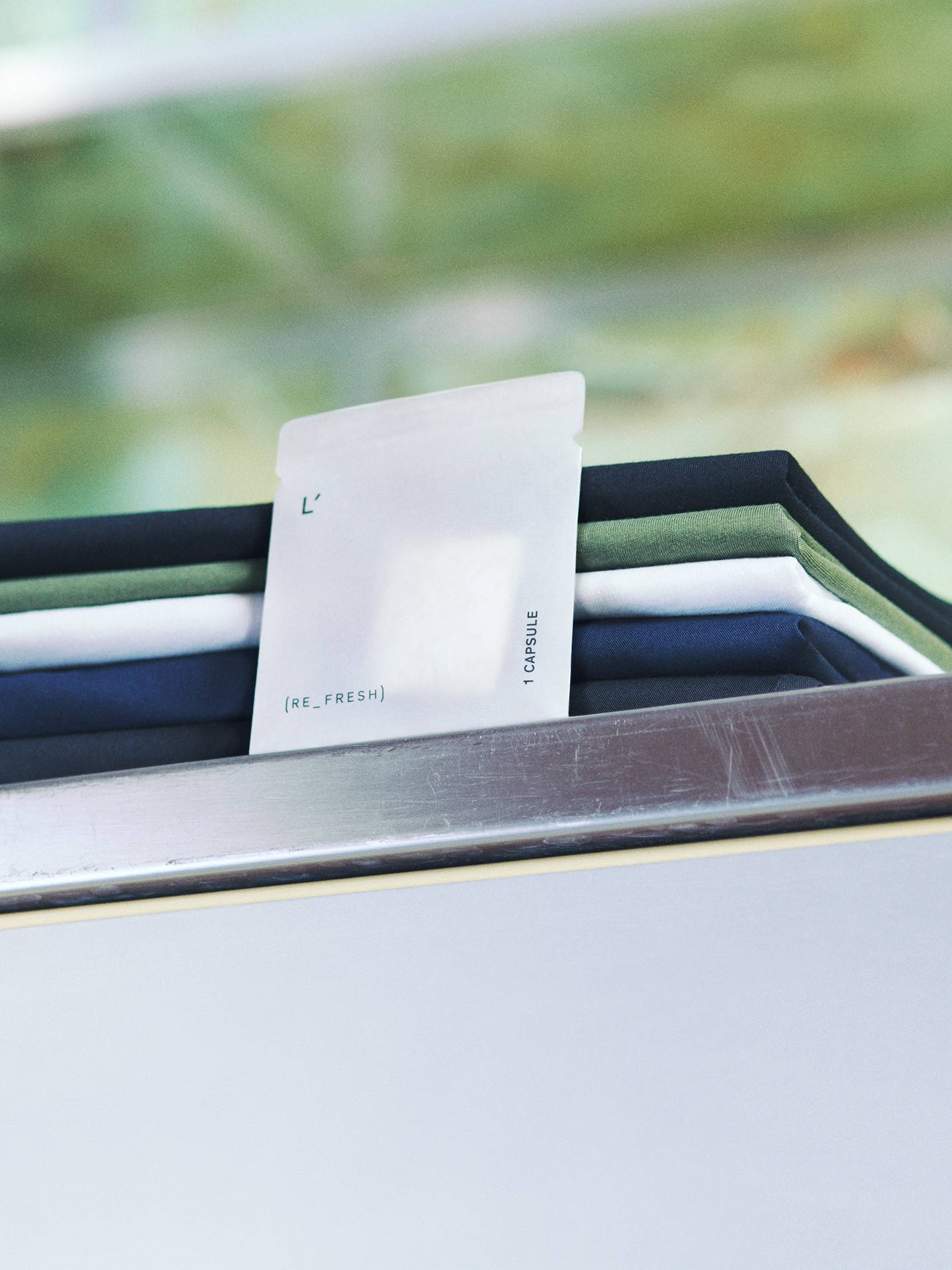 A gentle exfoliation for your clothing
Rejuvenates your garments and reduces unwanted bobbling by removing a fine layer of 'dead' fabric.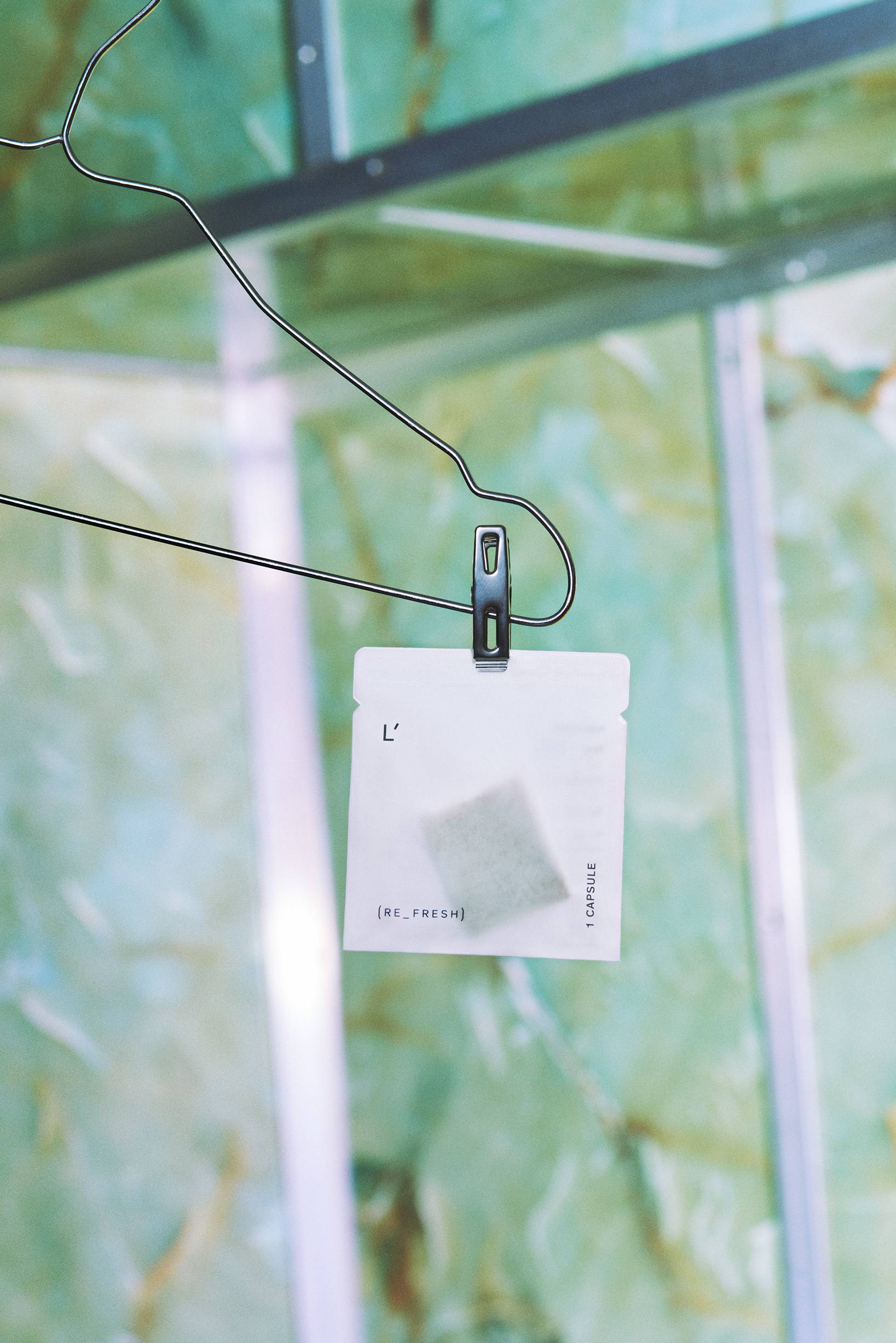 Designed to help you buy less, and wear more
Reducing the amount of clothing that goes to waste and building a lasting relationship with your clothes.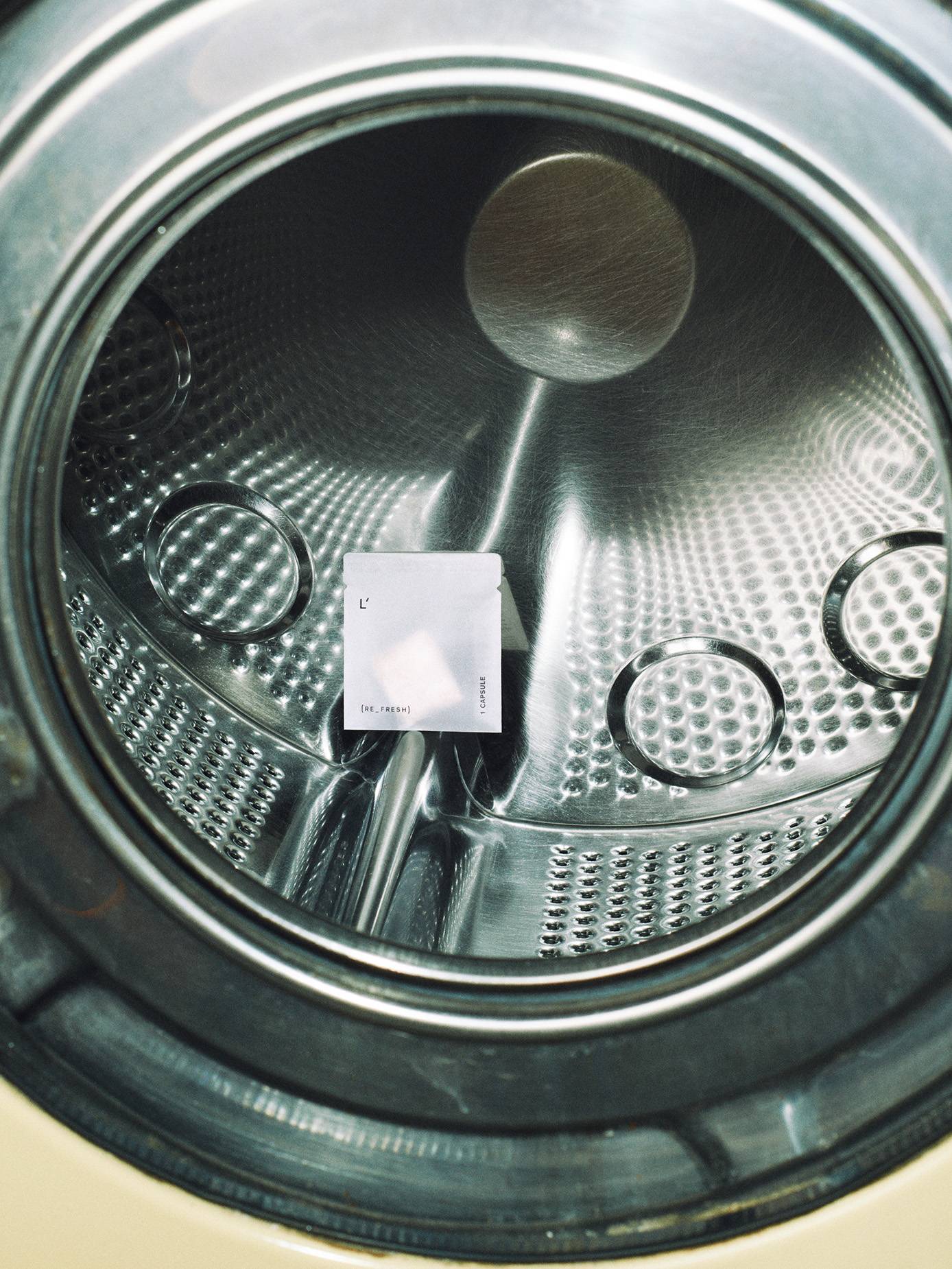 Completely natural and biodegradable
Made from an enzyme produced by bacteria and fungi that removes surface hairs from cellulosic materials.
Lestrange is a modular wardrobe taking you cross-season and from day to night. It's truly the most versatile.